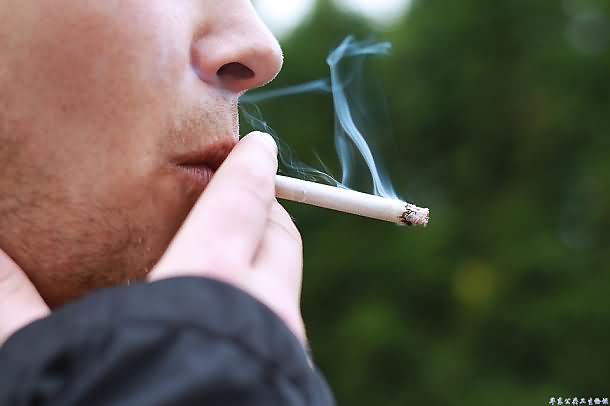 Strong tobacco control in California was cited as the primary reason why lug cancer deaths are 28 percent lower in the Golden States compared with the rest of the country, according to a study. Photo by Max Pixel

根据一项研究,加利福尼亚州肺癌的死亡率比全国其他地区低28%,全州烟草控制力强是主要原因。
加州大学圣地亚哥医学院和摩尔癌症中心的研究人员发现,劝阻年轻人开始吸烟能导致肺癌发病率降低。
根据周三发表在《癌症预防研究》杂志上的研究结果,加州和其他州之间的差距正在以每年近1个百分点的速度增长。1988年,加州选民批准了全国第一个全面的全州烟草控制计划,其中包括对香烟征收25美分的税。根据加州公共卫生部的说法,随后在2016年,居民通过了提高烟草产品税的第56号提案,作为"防止青少年吸烟和打击烟草对我们州居民的影响"的一种方式。加州和阿拉斯加是美国肺部协会唯一两个获得烟草预防和禁烟A级的州。阿拉斯加已经超过疾病控制和预防中心设定的推荐水平2%,而在加利福尼亚,这个比例是96.8%。
Oct. 10 (UPI) -- Lung cancer deaths are 28 percent lower in California compared with the rest of the country -- with strong tobacco control in the Golden State cited as the primary reason, according to a study.
Researchers at University of California San Diego School of Medicine and Moores Cancer Center found discouraging young people from starting to smoke has translated into a lower rate of lung cancer. And the gap between California and other states is growing by almost 1 percentage point per year, according to findings were published Wednesday in the the journal Cancer Prevention Research.
In 1988, California voters approved the nation's first comprehensive statewide tobacco control program run that included a 25-cent tax on cigarettes. Then in 2016, residents passed Proposition 56 that raised the tax on tobacco products as a way to "prevent youth from smoking and fight the impact of tobacco on our state's residents," according to the California Department of Public Health.
California and Alaska are the only two states to receive an A grade for tobacco prevention and cessations funding from the American Lung Association. Alaska has surpassed the recommended level set by the Centers for Disease Control and Prevention by 2 percent and in California it's at 96.8 percent. Forty-two states had F grades, with Georgia, Missouri, New Jersey and Texas the lowest around 3 percent of recommended fundings.
RELATED WHO: 9.6 million cancer deaths, 18 million new cases this year
California's total spending for this year is listed at $327,824,999.
"It is clear that from the early days of tobacco control, young people in California became increasing less likely to become addicted smokers," lead author Dr. John P. Pierce, professor emeritus of cancer prevention at UC San Diego School of Medicine and Moores Cancer Center, said in a press release. "What we saw is that among people under 35 years old, the combination of a 39 percent lower initiation rate, 30 percent lower consumption of cigarettes among those who did smoke and a 24 percent higher early quit rate meant that young Californians now have much less exposure to cigarette smoking than those of similar age in the rest of the country."
Researchers analyzed data on smoking behavior from the National Health Interview Survey from 1974-2014 and lung cancer data from the national Surveillance Epidemiology and End Results from 1970-2013. Among the sampling of 962,174 U.S. residents, approximately 10 percent were living in California.
RELATED Smoking becoming no-no on college campuses
Lung cancer mortality rates were derived from a collection of all death certificates filed in the 50 states and the District of Columbia.
Lung cancer mortality in California declined from an annual rate of 108 per 100,000 people over 35 years of age in 1985 to 62.6 per 100,000 in 2013. This decline, the largest in the nation, is 33 percent faster than it has been in the rest of the United States.
"While quitting smoking has increased across the country, this does not explain why the decline in lung cancer has been so much faster in California," said Dr. Scott M. Lippman, director of UC San Diego Moores Cancer Center. "This can only be attributed to the success of tobacco control in this state which has been so effective in convincing young people not to smoke."
RELATED Trial: Using nicotine patches before quitting smoking may not help
Cigarette smoking has been linked to 80 percent to 90 percent of lung cancers in the United States, according to the Centers for Disease Control and Prevention. Smokers are 15 to 30 times more likely to be diagnosed with lung cancer than nonsmokers.
"Quitting smoking at any age will improve a person's quality of life," Pierce said. "But quitting before the age of 35 could help smokers avoid nearly all the negative health effects of smoking. Quitting by age 50 could reduce a person's risk of disease by almost half."
In 2012-14, only 18.6 percent of Californians 35 and younger had ever smoked.
As of 2016, 37.8 million adults, or 15.5 percent, were current smokers, according to the ALA.
"We can clearly see the success of tobacco prevention and quit smoking policies called for in 'State of Tobacco Control' because both adult and youth smoking rates are near an all-time low," Harold P. Wimmer, ALA national president and CEO said. "However, this success is tempered by the fact that tobacco use is still the leading cause of preventable death and disease in the United States, taking 480,000 lives every year."