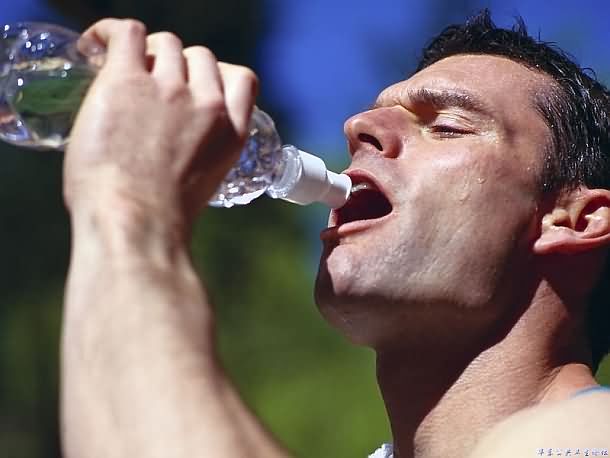 (简译)一项新的小型研究发现,小小的塑料颗粒很可能已经占据了你的肠道。
研究人员报告说,在欧洲和亚洲的少数志愿者的粪便样本中发现了微塑料。
维也纳医科大学的研究员菲利普•施瓦布博士说,这8组人中的每个人的粪便中都有微塑料,平均每3.5盎司粪便中就有20个微粒。
这些颗粒95%来自用于食品包装和储存的塑料。它们包括用于瓶盖的聚丙烯、用于饮料瓶的聚对苯二甲酸乙二醇酯(PET)、在塑料器皿和杯子中也发现的聚苯乙烯、以及用于塑料袋和储存容器的聚乙烯。
施沃布尔和其他专家说,现在判断这些塑料颗粒是否会伤害人们还为时过早。..........
Researchers say that microplastics are increasingly being found in the human body, and that work must be done to discover the health effects of their presence.
TUESDAY, Oct. 23, 2018 -- There's a good chance a dose of tiny plastic particles has taken up residence in your gut, a new, small study argues.
Microplastics, as they are called, were found in stool samples from a handful of volunteers located across Europe and Asia, researchers report.
Every single person out of the group of 8 had microplastics in their stool, on average about 20 particles for every 3.5 ounces of stool, said study author Dr. Philipp Schwabl, a researcher with the Medical University of Vienna.
More than 95 percent of the particles came from plastics used in food packaging and storage. They included polypropylene used in bottle caps, polyethylene terephthalate (PET) used in drink bottles, polystyrene found in plastic utensils and cups, and polyethylene used in plastic bags and storage containers.
RELATED Soil microbes eat alternative plastic, study shows
Schwabl said he found the data
It's too soon to tell whether these plastic particles could harm people, Schwabl and other experts said.
RELATED Mosquitoes can introduce microplastics into new food chains
The new study follows a report last week that microplastics can be found in 90 percent of table salt. Salt samples from 21 countries in Europe, North and South America, Africa and Asia were analyzed; of 39 salt brands tested, 36 contained microplastics, the National Geographic reported.
For the stool study, Schwabl and his team recruited one test subject each from Finland, the Netherlands, Poland, Austria, Italy, the United Kingdom, Russia and Japan. The group consisted of three women and five men ranging in age from 33 to 65.
RELATED Deep-sea animals eating plastic fibers from clothing
Each person kept a food diary during the week before they provided a stool sample. The diaries showed that all participants had consumed plastic-wrapped foods or drank from plastic bottles. Six had consumed ocean fish.
Lab tests found microplastic particles from 9 out of 10 plastic types, with sizes ranging from 50 to 500 microns. A human hair has a diameter of about 50 microns.
Other plastic types included polyoxymethylene (car parts and food industry), polycarbonate (construction and electronics), nylon (rope, fishing nets and textiles) and polyurethane (ship varnish, construction and auto parts).
There are a couple of ways these plastic particles could be winding up inside of people, Schwabl suggested.
Microplastics to wind up in food through plastic packaging, or could enter the food chain by being eaten by sea life, he said.
There are no human studies that show how microplastics might affect human health, Schwabl said. But animal studies have shown that microplastic particles are capable of entering the blood stream, lymphatic system and liver.
Inside the gut, the microplastics could cause intestinal damage or alter the shape of the villi that line the intestinal wall, said Dr. Arun Swaminath, director of the Inflammatory Bowel Disease Program at Lenox Hill Hospital in New York City.
There's also some concern regarding the endocrine-disrupting chemicals contained in these plastics, Spaeth said. Human studies have found that these chemicals can leach from plastics into the food people eat or into the dust in the air.
The findings were presented Monday at the United European Gastroenterology annual meeting in Vienna. Such research is considered preliminary until published in a peer-reviewed journal.
Schwabl and his team hope to do larger follow-up studies to verify their findings and to further explore the possible effects on human health.